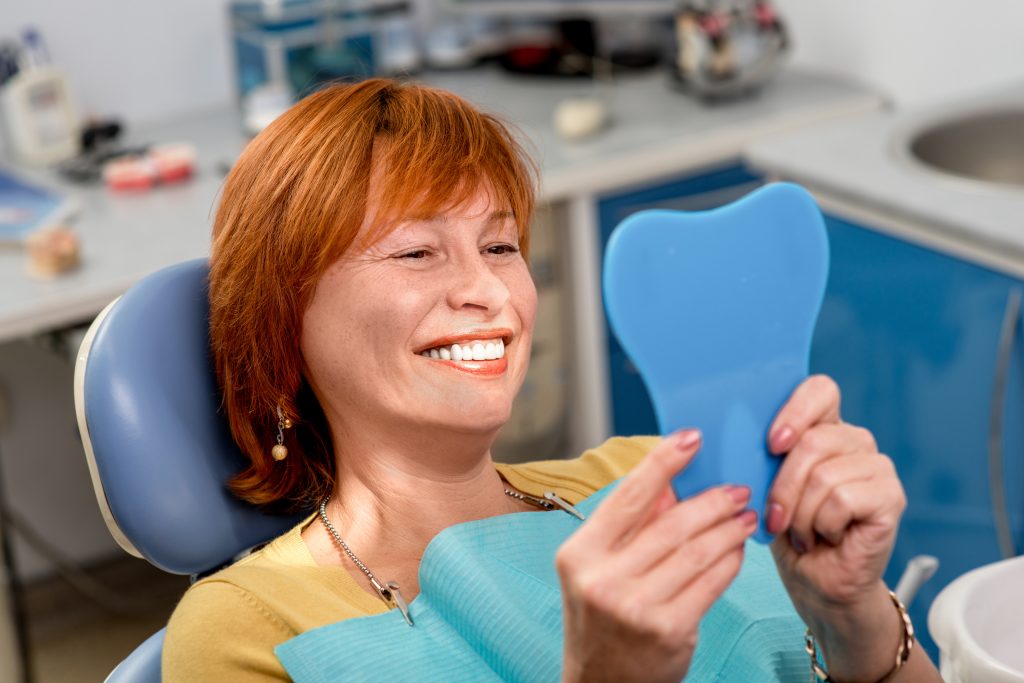 No one wants to have surgery, especially when it's happening inside our mouth. If there is extensive bone loss with deep periodontal pockets that prevents thorough cleaning of the roots of the teeth, pocket reduction surgery is indicated. During the pocket reduction procedure, your periodontist folds back the gum tissue and removes the disease-causing bacteria plaque and tartar from the root surfaces of the teeth. Once the teeth and roots are clean, the tissue is secured back into place. Tiny fragments of your own bone, synthetic bone, or bone from a bone bank are placed where bone was lost. These grafts aid in the regrowth of bone & restores tooth stability. Here are some of the more common questions:
Will it hurt?
You should feel little or no discomfort during the procedure. Following surgery, the affected area will be tender or sore, but most patients resume their normal routines the day after surgery.
Will I be able to speak and eat normally after surgery?
You should be able to speak normally after the anesthetic has worn off, but you may need to avoid chewing certain foods for a bit.
When will I need to return to my periodontist?
Usually, patients return for post-surgical treatment in five to ten days to remove any stitches and cleanse the surgical area.
Will I ever need surgery again?
In most instances you will not need surgery in the same area again. However, in certain cases, re-treatment or additional surgery may be needed.
What can I do to help control the disease?
Nothing will help you maintain the results of professional treatment better than daily removal of plaque by proper brushing, flossing and other cleaning methods recommended for you.
If you would like to find out more about periodontal surgery, contact Dr. Gamarnik at 714-842-5626 to schedule a consultation or visit www.hbadvanceddentalspecialists.com for additional information.
Dr. Rudy Gamarnik proudly serves Huntington Beach and all surrounding areas.