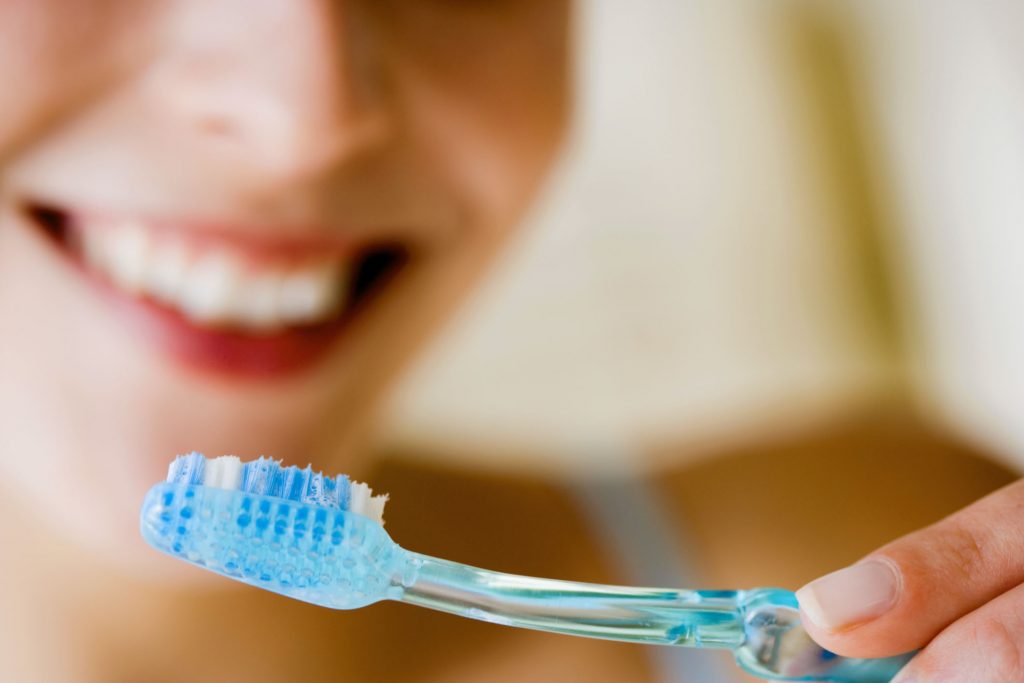 It is important to know that while your dentist is the professional at keeping your teeth clean and healthy, they can't control what happens once you leave the dentist's office. Most of the work depends on you and your daily habits. The more you work to prevent bacteria from settling in your mouth and causing damage, the better off your dental checkups are every year. But even more important than good dental habits is using the proper tools we need to keep our mouths the healthiest. 
The best way to limit the bacteria in your mouth is to brush your teeth. And what do we use to do this? A toothbrush. But brushing your teeth is not enough. The best way to keep those cavity creeps away is to replace your toothbrush on a regular basis. In fact, the American Dental Association, or ADA, recommends throwing out your toothbrush every three to four months. If the bristles become frayed, you're sick, or you have a weak immune system, throw it out even more often. If you use an electric toothbrush, throw out the head as often as you'd discard a disposable toothbrush.
Every time you're tempted to skip brushing and flossing your teeth, remember how many bacteria lurk in your mouth – and that they cause gum disease, and decay, and bad breath. Make sure you're brushing and flossing as often as possible to eliminate some of those bacteria. Rinsing your mouth with an antibacterial mouthwash before or after brushing can also help reduce plaque-causing bacteria that can lead to early forms of gum disease.
If you would like to find out more about toothbrushes, contact Dr. Gamarnik at 714-842-5626 to schedule a consultation or visit www.hbadvanceddentalspecialists.com for additional information.
Dr. Rudy Gamarnik proudly serves Huntington Beach and all surrounding areas.