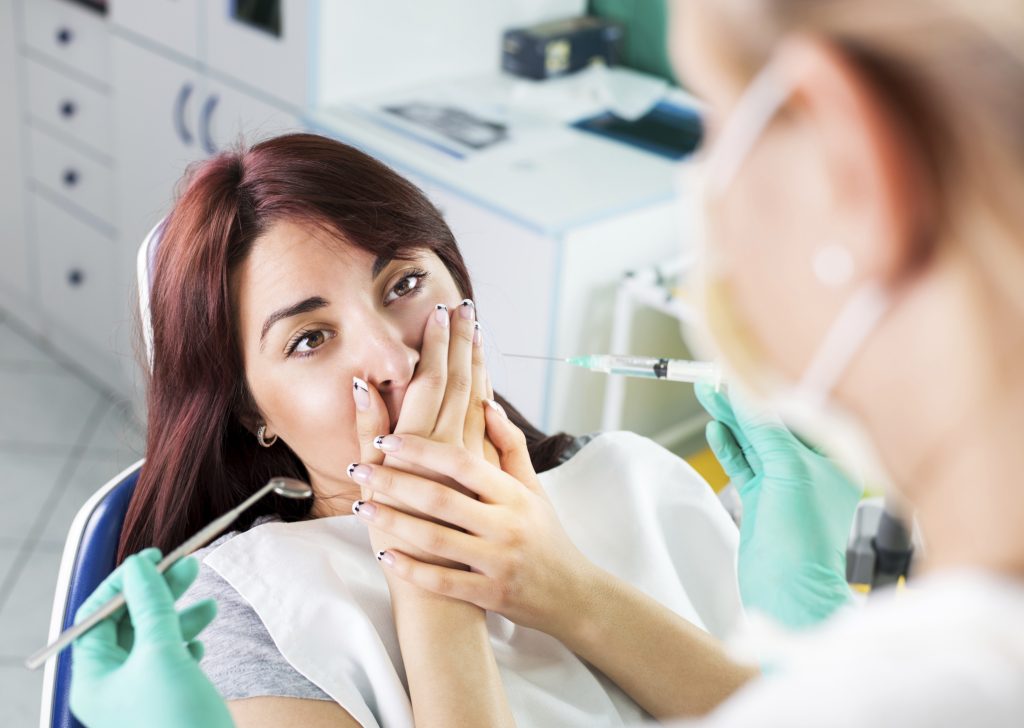 If the idea of getting a root canal scares you from seeing a dentist, you may want to rethink this position. Even though it is tough to deal with a toothache, some patients think it isn't as bad as getting the procedure itself done. Unfortunately, if you let it go untreated, it will only get worse. And contrary to what you may believe, root canal therapy actually relieves pain, it does not cause pain. The pain comes from the infection in the root canal. The endodontic treatment removes the infection and leaves you feeling better after the procedure. The best part is you get to keep your natural tooth.
A root canal is a procedure that treats the inside of your tooth. If you have an untreated chip or cracked (or other trauma), it can expose the pulp which then can become inflamed and infected. Thus, the pulp inside of your tooth becomes damaged. Left untreated leads to the pain you'd feel with a toothache. This left further untreated can result in an abscess.
When your dentist performs a root canal, the damaged pulp is removed entirely from the inside of the tooth. After it is removed, your tooth will be cleaned and disinfected and sealed. Afterwards, the tooth is restored with a crown or a filling for protection.
But don't be scared – modern root canal treatment is similar to having a routine filling and may be completed in one or two appointments depending on the condition of the tooth. The procedure isn't as grim as it is made out to be. With proper care, most teeth that have had root canal treatment can last as long as other natural teeth and often for a lifetime.
If you would like to find out more about improving root canal therapy , contact Dr. Gamarnik at 714-842-5626 to schedule a consultation or visit www.hbadvanceddentalspecialists.com for additional information.
Dr. Rudy Gamarnik proudly serves Huntington Beach and all surrounding areas.