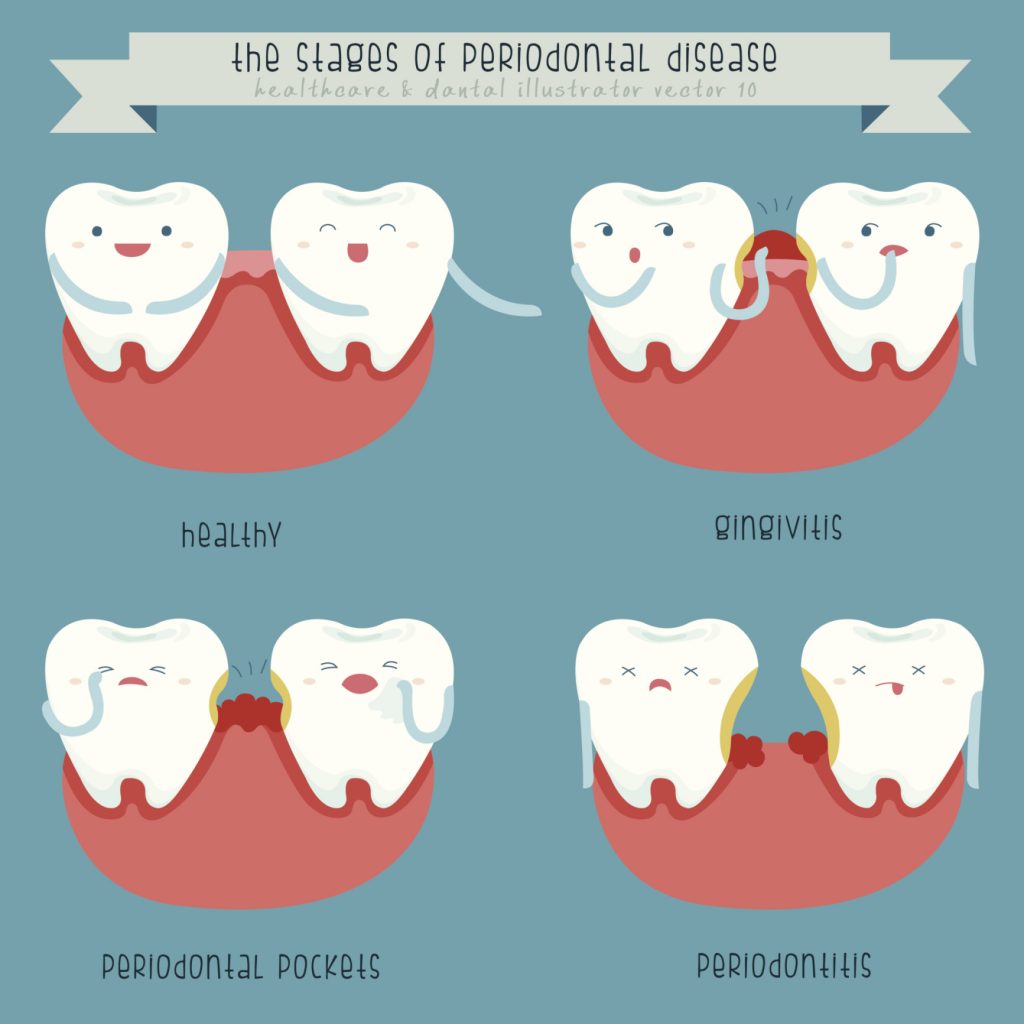 Gum disease is one affliction that we all try to avoid but is one of the most common of all dental maladies. Most of us will have developed some form of gum disease in our lifetimes, but prevention isn't as difficult as one might think. In fact, with proper dental hygiene and an examination by your dental professional you chances are quite minimal. Here is what you need to know:
Brush your teeth. The number one way to prevent periodontal disease is to brush for two minutes twice a day. And if you have a toothbrush handy, make it after every meal. Brushing after every meal prevents plaque from building up in the mouth.
Floss. The least favored of the dental hygiene tasks, flossing is extremely important in preventing periodontal disease by removing the plaque and bacteria that accumulates in the mouth.
Watch what you eat. Your diet is key is preventing periodontal disease. Keep things healthy by replacing your sodas and junk food with water and veggies.
In order to prevent periodontal disease, it is essential to keep your gums and teeth healthy. Extensive brushing and flossing are recommended, along with regular dental visits. Because whether we like it or not, taking preventative measures is the key to good dental health. It is our responsibility to look after our teeth, not our dentist. If you are experiencing any of the symptoms for periodontal disease, avoid waiting and make a dental appointment as soon as possible. By preventing or treating periodontal disease, you will not only save a significant amount of time and money, but your will save your smile from decay and permanent loss.
If you would like to find out more about gum disease prevention, contact Dr. Gamarnik at 714-842-5626 to schedule a consultation or visit www.hbadvanceddentalspecialists.com for additional information.
Dr. Rudy Gamarnik proudly serves Huntington Beach and all surrounding areas.