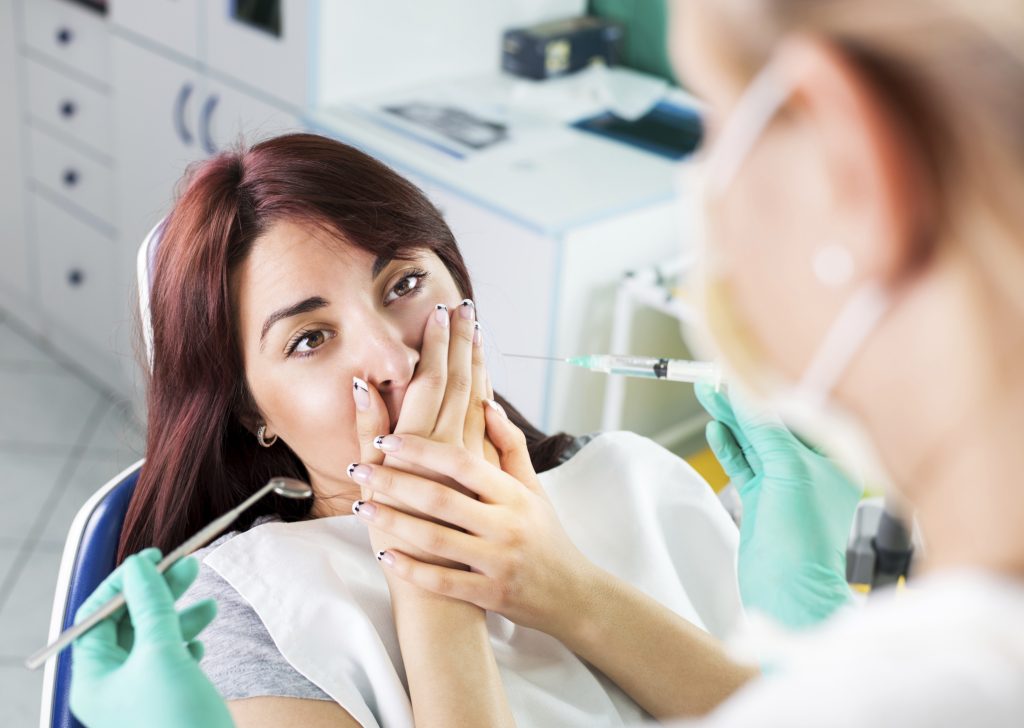 In order to keep our smiles healthy and bright, we need to visit the dentist a couple times a year. Not only can they improve its appearance, but they can also detect if we are at risk for future issues. But what if sitting in the dentist's chair is frightening to you? It can not only impair your mouth's health, but it can also lead to future health risks. Unfortunately, this is an issue for many. Dental anxiety, or DA, is an actual diagnosis for this fear. But there is good news – the dental industry has been listening and have been busy making huge strides in order to calm those fears. It is what they call sedation dentistry.
To break it down simply, sedation dentistry your dentist's way to relax you enough to handle the dental procedure and it's done through the use of medication. There are various levels that you can be sedated, from minimal sedation to the completely unconscious general anesthesia to make you as comfortable as possible as they do their job and to make recovery time minimal.
If you aren't in need of a lot to relax you, chances are you will be receiving nitrous oxide, or laughing gas through a mask, so zero pain is involved. If you need to be calmed with a bit more than a mask full of laughing gas, the next option would be an oral sedative. It is also possible to be sedated via an IV.
It is important to discuss all of your options with your dental professional before any procedure. Find out the risks and exactly how much experience your dental professional has had with your procedure.
If you would like to find out more about sedation dentistry, contact Dr. Gamarnik at 714-842-5626 to schedule a consultation or visit www.hbadvanceddentalspecialists.com for additional information.
Dr. Gamarnik proudly serves Huntington Beach and all surrounding areas.