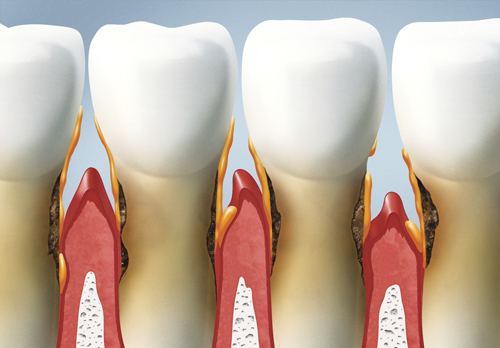 Pioneered by Dr. Chao, the Pinhole® Surgical Technique is a new way to repair gum recession through a pinhole-sized incision, rather than having to cut. This new technique will not only reduce discomfort grafting surgery can do, but also cut down recovery time. In fact, you can eat dinner that night! Now we understand that you may have some questions about this miracle procedure, so here is a quick rundown of some of the more popular ones:
Is gum recession something that you see often? Before the Pinhole Surgical Technique, a lot of people are put in a dilemma of whether they should fix it with a very painful, drawn out gum grafting procedure, try to ignore it, or try a temporary fix by placing a filling on the exposed root.
How long does the standard gum grafting procedure take? The standard procedure requires cutting out a graft of the gum from the palate and grafting it to where it's needed. To delicately cut and remove the graft tissue and attach it with sutures takes about an hour to an hour and a half for just one or two teeth, but recovery time is two or three weeks.
What's the key to the procedure? The key to The Pinhole Surgical Technique is that we don't have to perform the gum grafting anymore. A pinhole is made by a needle, so there's no scalpel or cutting at all. Then we shift the tissue down with very little trauma to the tissue. The tiny pinhole shrinks away by the next day.
Will I have to do this often? If everything is healthy and there is no over-brushing, it can last years.
If you would like to find out more about Pinhole Surgical Technique, contact Dr. Gamarnik at 714-842-5626 to schedule a consultation or visit www.hbadvanceddentalspecialists.com for additional information.
Dr. Gamarnik proudly serves Huntington Beach and all surrounding areas.