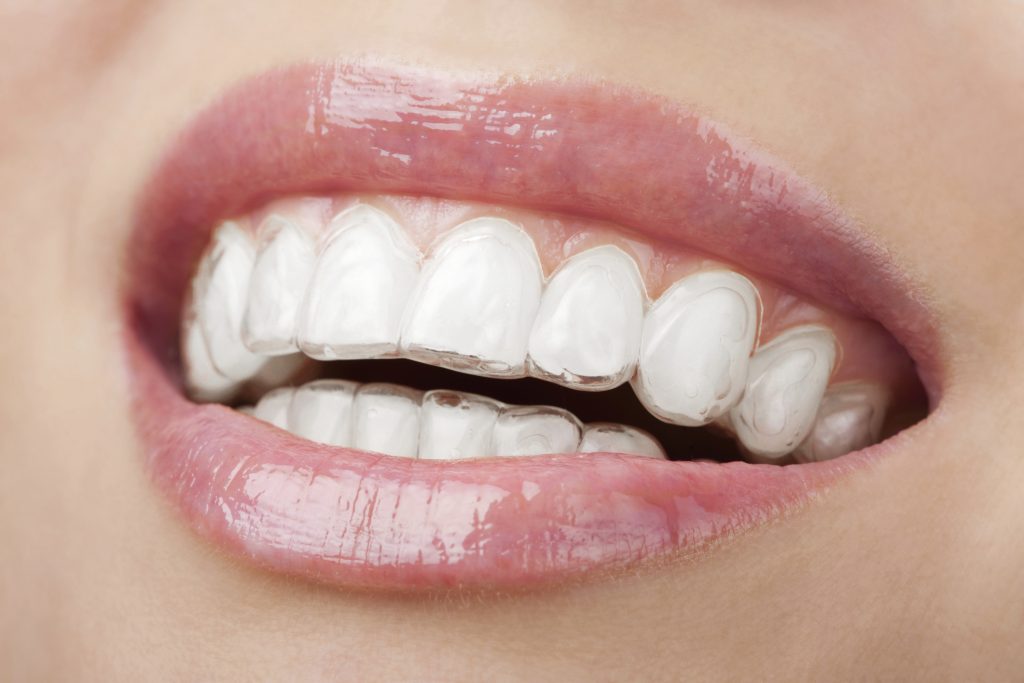 When it is best to get those crooked teeth fixed with braces, you have a couple of options these days, both traditional and invisible. It may seem like getting invisible braces is the obvious choice, but unfortunately, not everyone qualifies. While it depends on your particular case, invisible braces are a discreet way to straighten your teeth.
Invisalign aligners gradually move your teeth into position. Patients prefer Invisalign over braces because they are clear, unlike traditional braces which require metal wire and metal brackets. Patients with braces frequently have to visit their local orthodontist for checkups, while Invisalign users do not have to undergo the time-consuming appointments as often. With Invisalign, there are fewer food restrictions because the aligners can be taken off for eating. Patients with braces not only have trouble eating with braces, but constantly have to deal with food particles getting trapped in between their brackets.
Because flossing and brushing with braces can be a hassle to many individuals, patients run the risk of not properly cleaning their teeth. The lack of thoroughly maintaining good oral hygiene can lead to plaque buildup, which can eventually cause tooth decay. If left untreated, tooth decay can result in a large amount of painful side effect such as gum bleeding and tooth loss. For this reason, Invisalign is more favorable because it allows patients to achieve maximum oral hygiene by easily flossing and brushing teeth.
If you would like to find out more about Invisalign, contact Dr. Rudy Gamarnik at 714-842-5626 to schedule a consultation or visit www.hbadvanceddentalspecialists.com for additional information.
Dr. Gamarnik proudly serves Huntington Beach and all surrounding areas.