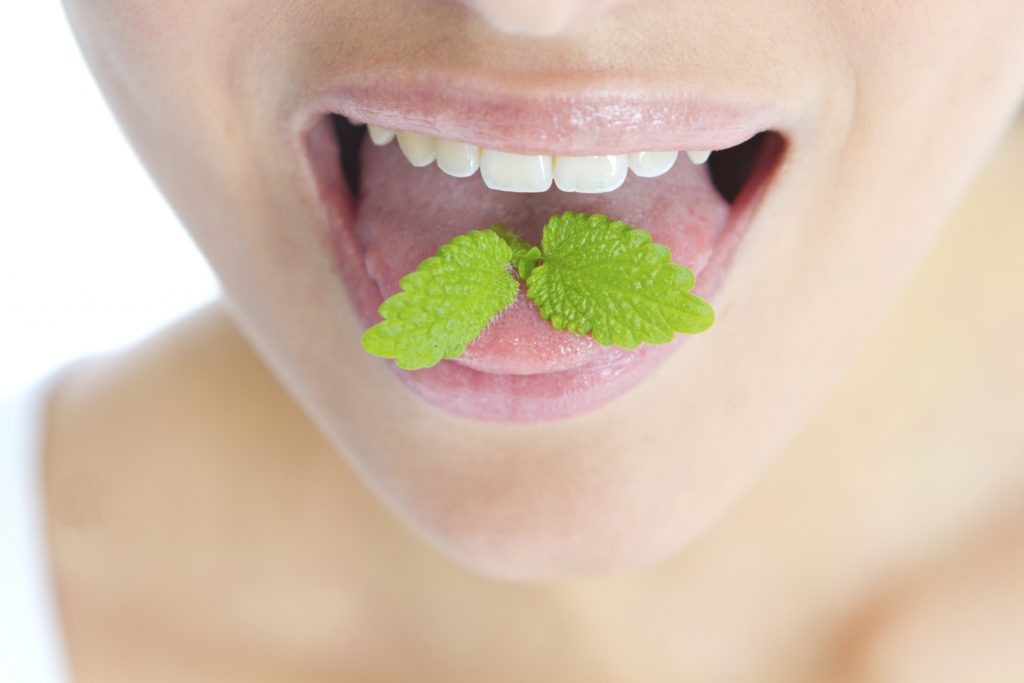 When it comes to celebrating the holidays, we all tend to loosen our belts a bit to indulge in all the foods we love during this time of year. And some of those foods can give us bad breath. The solution is simple – a quick stick of gum or a brushing can do the trick. But there are some reasons you may have bad breath that has nothing to do with potent foods. Let's take a look at bad breath – how we get it, how we get rid of it and what happens when it is something more serious.
There are certain causes of bad breath: your diet, the condition of your teeth and how you take care of them. Bad breath is generally caused by bacteria in your mouth. Now, every mouth has bacteria, some of which are good, and some which aren't. By removing the bacteria, you are reducing the possibility of halitosis (bad breath), which is why good dental hygiene is imperative. It is also critical to see your dentist and hygienist on a regular basis so they can take x-rays, measure your gum pockets and determine the extent of the bacteria in your mouth, as they remove the bacteria from above your gums. Occasionally, it is noted that bacteria may be able to get inside the gums, which cause gum infections gum disease and tooth loss.
Once it has been determined you have gum disease, it is recommended to have cleanings done every 3 months to maintain the health of the gums. Generally, the gum measurements are made to determine how well the gums are responding to treatment and cleaned, to ensure the continued improvement of the bacteria removal.
If you would like to find out more about bad breath, contact Dr. Gamarnik at 714-842-5626 to schedule a consultation or visit www.hbadvanceddentalspecialists.com for additional information.
Dr. Rudy Gamarnik proudly serves Huntington Beach and all surrounding areas.